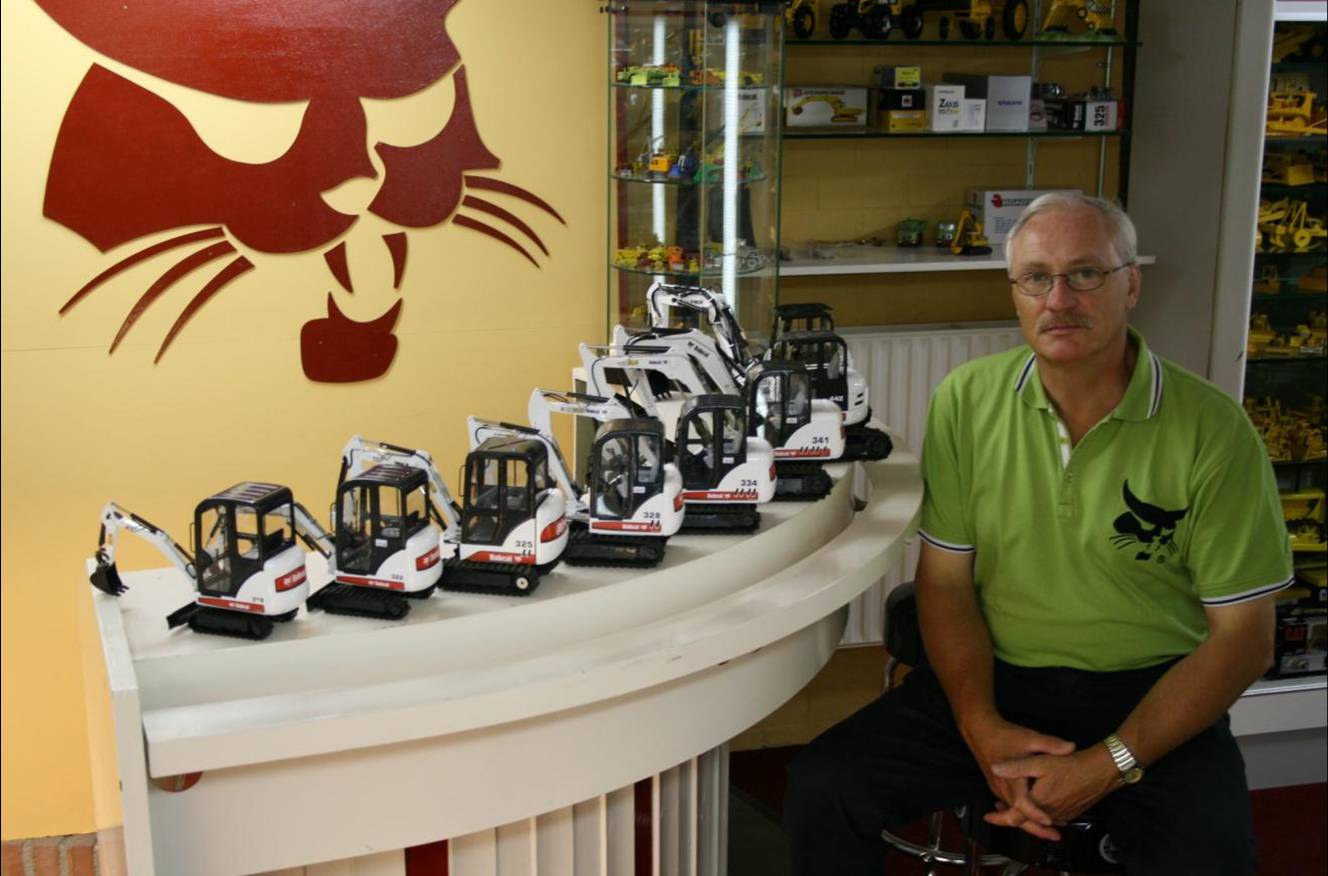 Having a passion for construction equipment started when I was very young. Looking at construction places to watch draglines, scrapers, dozers, loaders and dump trucks. I could spend hours just to watch them. I got in 1975 a training for service engineer for a Dutch Bobcat dealer and from that time my favorite machine had a white colour. Traveling from January up to December in Europe, Africa, Middle East and Russia means meeting many people with same passion as me namely collecting construction models. I visited many collectors over the world to see their collection. To see and to learn about displaying models.
Nowadays my collection contains around the 5000 models . I keep them in a room of 80 m² behind glass I collect all different scales everything what has to do with construction in all kinds of material.
I do not customize or scratch build, I prefer original models with box. But sometimes i do reparation.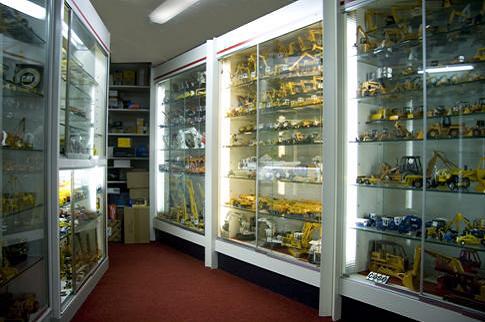 After consuming models for many years I started to put brands mark together.
Many brands just disappeared; other brands were taken over by other companies.
Some older Zettelmeyer models. This company had been taking over by Volvo and name disappeared completely.
Clark Michigan disappeared completely.
The display for the crawler cranes had been special made by high of the tallest crane.
Telescoop truck cranes are more easy to show special when they are in transport situation.
As I work for Bobcat I also like very much to collect the merchandise stuff from Clark-Melroe-Ingersoll-Rand andDoosan Bobcat. Special Beltbucles and Watchfobs are taking my interest and they are not that difficult to find (ebay).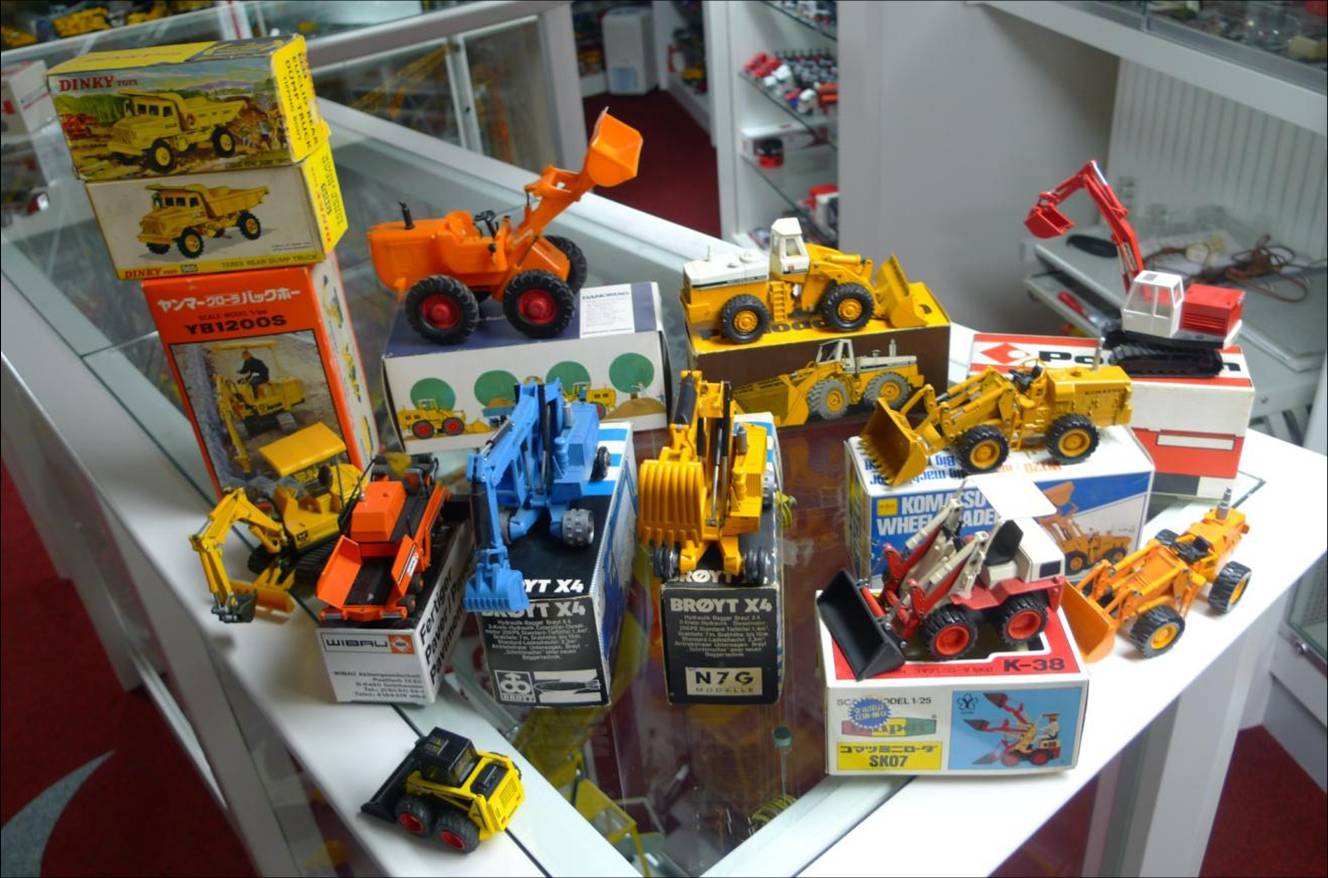 At least 80% boxes I kept. Sometimes is it not possible to get the model in box. Special older models. Some boxes are beautifully printed full of technical information.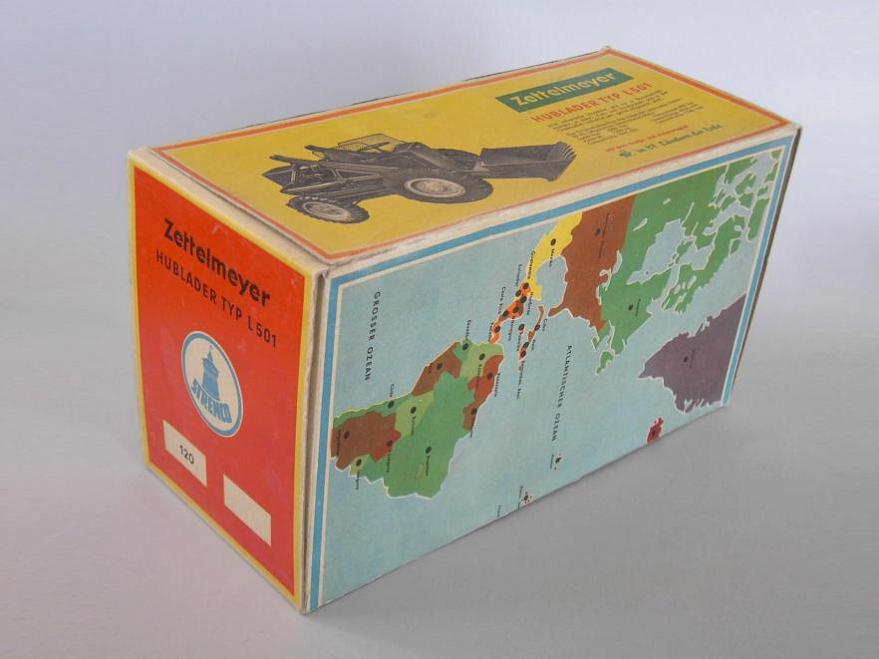 Beautiful box for the plastic Zettelmeyer loader from Strenco.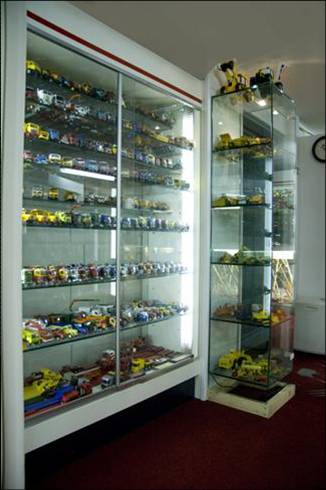 Tipper trucks and lowbeds - most of them in scale 1/50 and 1/43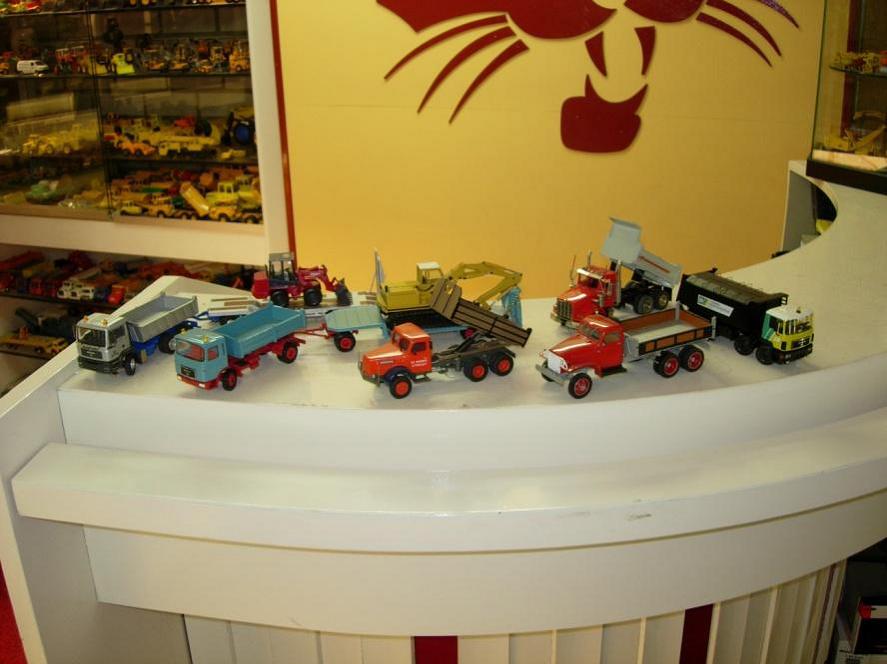 Here you see a display of some older models. Lorain shovel from Reuhl, Lorain truck crane from Mercury. Fiorentine Fb-35 from Mercury in 1/20 Remote controlled Landsverk L-77 from Arsani in 1/20. Most of these models are from the fifties.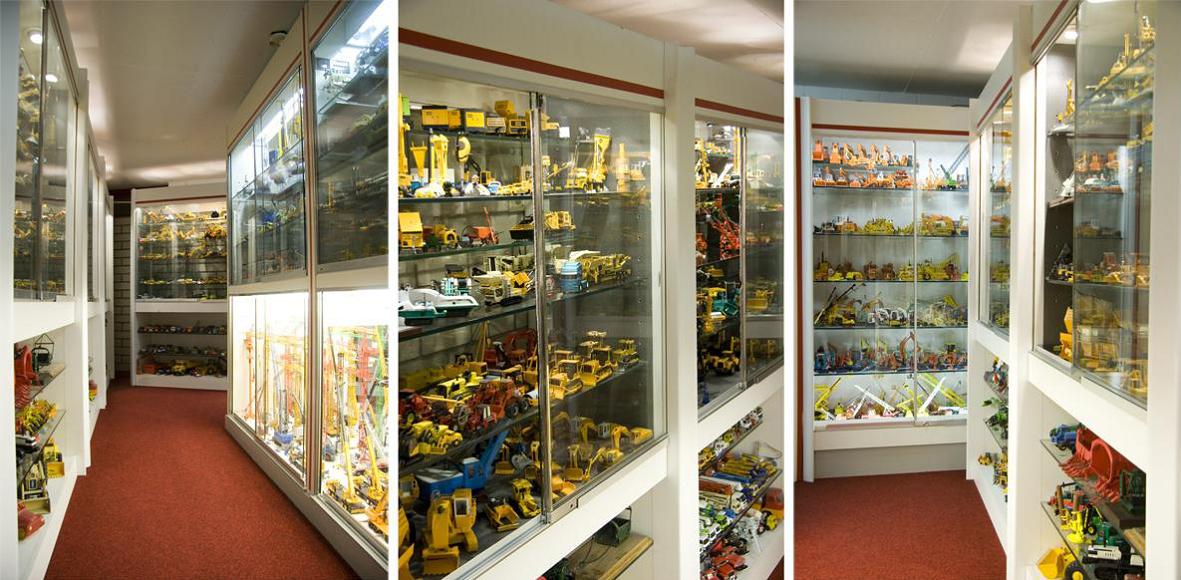 Many photos for the model book Faszination Baumaschinen by Francis Pierre and Herbert Cohrs were made from models out off mine collection.
I always like to come in contact of other collectors. I always keep spare rare models for swap. For any information or questions about my models please feel free to contact me bosc3030@planet.nl


Poclain made a series of plastic models. I do not know exact how many different ones.
Nowadays Conrad brings out one or more new diecast Poclain pro year.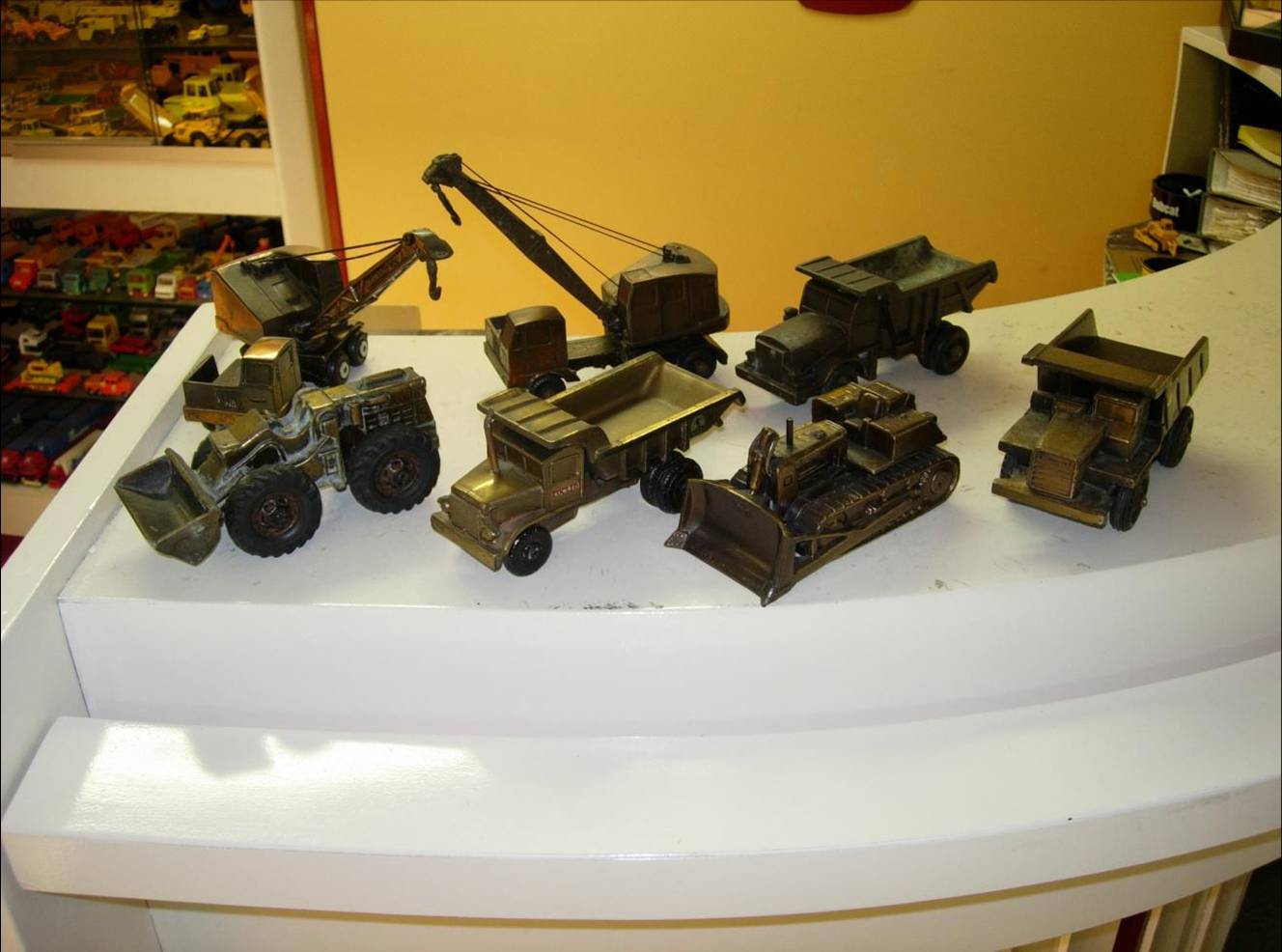 Sludge cast models are very difficult to find in Europe. Here we seen some Lorain and Terex models.
Some models where used as a ashtray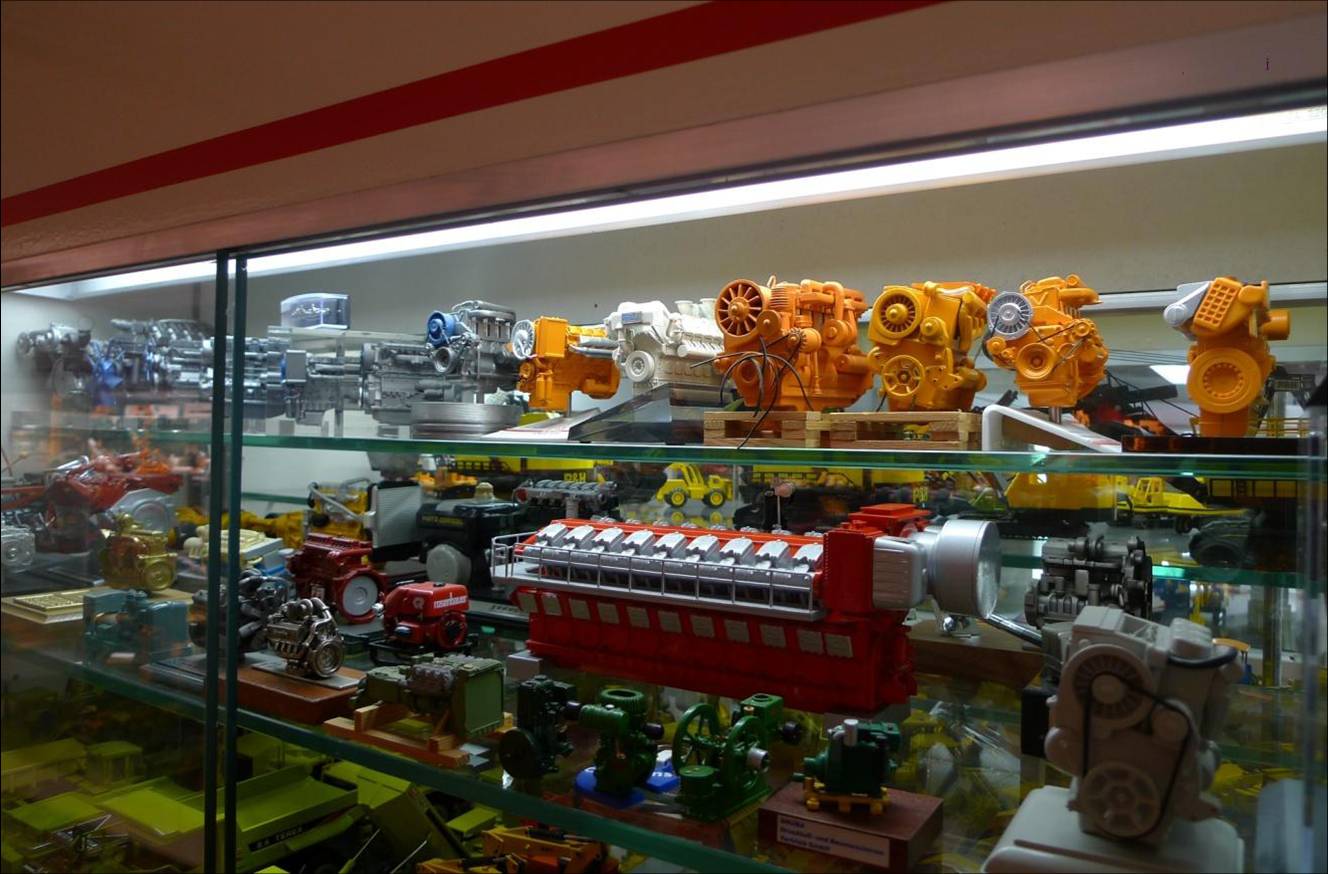 In every construction machine are engines, so models of engines are also part of mine collection.
Some older Hanomag models in plastic and diecast done by cursor,wiking and Siku
These are my eldest models.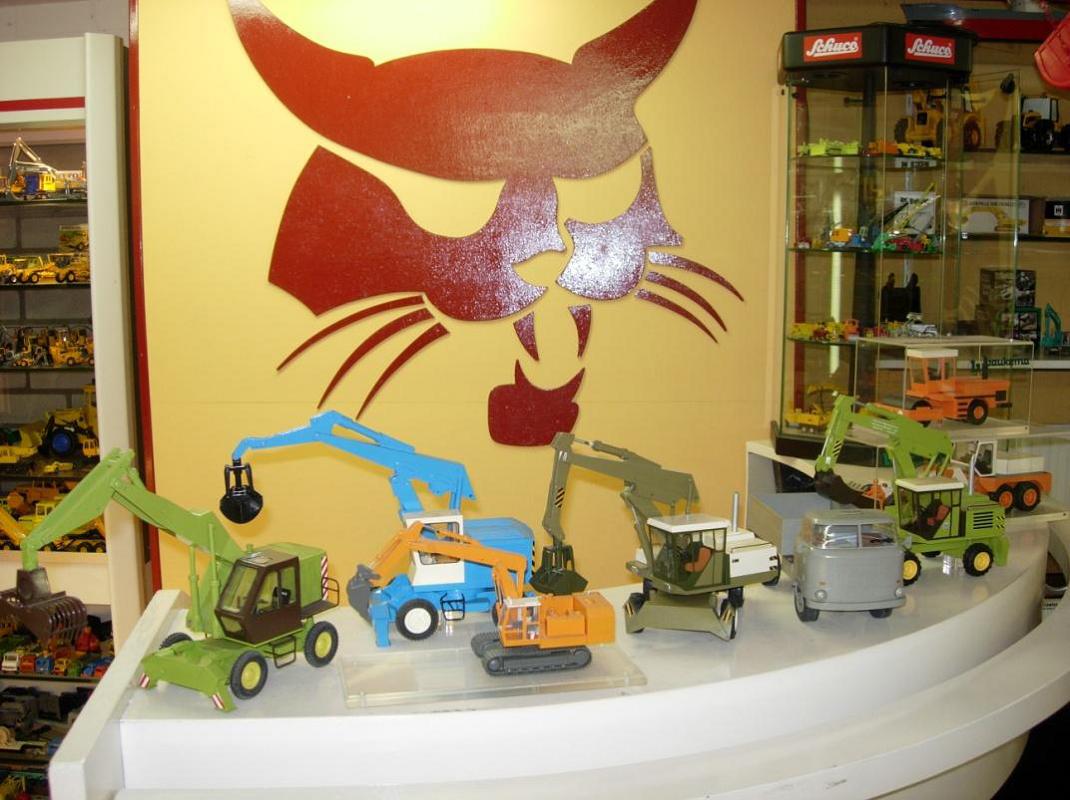 Fortschritt models from the former DDR. They were used to show them on exhibitions instead of the real machine Fortschritt, Nobas, Baukema and IFA Truck.
Tags: Other Stuff, Dream Toy Jobs, Vehicles
---