Marx Cadillac Eldorado and Launcher
Portions of this article are edited from our "Die-cast Motor Vehicles": an encyclopedia of small-scale brands (self published in 2002).
Marx Cougar
The Louis Marx Company was an American toy company pioneer long before they began producing toys in Hong Kong.
During the late 1950s and early 1960s, Marx offered Japanese die-cast with the brand names Collectoy and Line Mar. The former are 1:60 scale, similar to Hubley Real Toys. The latter are diminutive 1:90 scale castings intended to compete with the very popular Lesney Matchbox.
Marx Fire Pumper
By the end of the 1960s, Marx entered the hot die-cast competition between Lesney's Matchbox and Mattel's Hot Wheels. Marx introduced several series of model cars with names such as "Mini Marx Blazer Series" with "Super Speed Wheels," and "Champion Grade Blazer."


Marx Jaguar XKE
Mini Marx Blazers package
Mini Marx Blazer package info
In about 1969, a track set was offered called the "Instant Speedway" Action Set with "speedway strips" and a "stunt driver" loop. The "Bulldog" series competed with canine counterparts, "Husky", "Corgi" and "AMT Pups".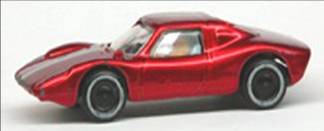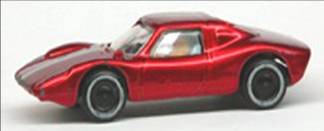 Marx Porsche 904
Bulldog" included a fire pumper, refrigerator truck and stake truck, each with headlights that light up by inserting an AA battery inside the casting of the model. These were also available as "Electric Light Trucks with Super Speed Wheels."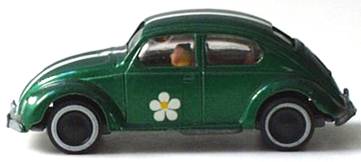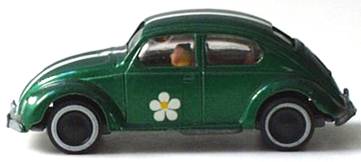 Marx Volkswagen
Some of the other castings were represented in different scales, wheels, or interiors. An example is the Jaguar XKE. A variation has a doll driver affixed to the interior while another simply has printed cardboard set flat inside the interior. This cardboard insert provides an interior view of the steering wheel and seats.
Marx Zoom-A-Car package graphics
During the 1970s, smaller-scaled "Mini Marx" models were produced to compete with Tootsietoy "Jam Pacs". These were based on the previous series mentioned.
The "Bulldog" trucks later appeared in York Toy "Tuffy" blisters alongside Jet Wheels cars. These later-released trucks were all plastic bodies.
Tags: Vehicles
---