I snapped all these pics on REH Distributing's stand. They had the most amazing display of slot cars of all colours, varieties and makes, all in these great display cases - it was like slot car paradise!
There were Slot TRUCKS too! Fly Super Trucks:
Sprint Cars in kit form:
Sexy Le Mans Porsche Turbo RSR:
Super-high-detail MRRC Shelby Cobra 427 in awesome packaging!
Grand Prix Legends Bugatti!
The mother lode of T-Jets!!! I spy a Charger, a Boss Mustang, a Cobra, a Camaro, a Willys, an AMC Javelin and a Nova. Can you name any others..?!
Fly Playboy tie-in Porsche 917 had to be the most creative piece of marketing on display!
And here are those display cases I was talking about! This one had HO NASCAR racers in it...
More HO scale:
A selection of 1/32 cars. LOVE the Hot Rod Mustang!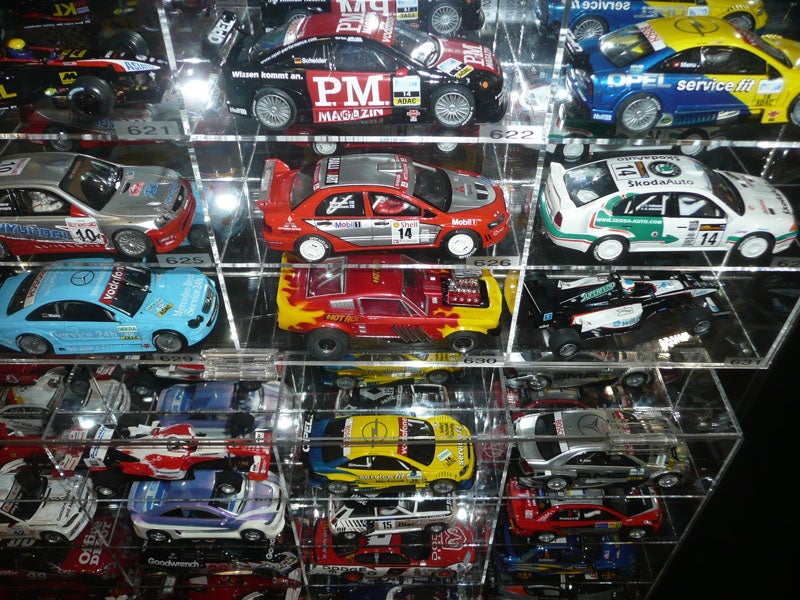 And more 1/32: the Porsche 911, Ferrari Daytona, Alfa Giulia Sprint and Batmobile BMW are all on my Xmas list!
- LaToya
Tags: Slot Cars, iHobby Expo 2010
---