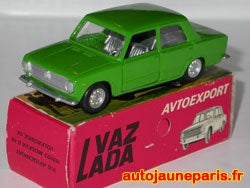 This model really is a little jewel. Lada cars were, of course, Fiats assembled in the USSR. Naturally, Mercury, the famous Turin-based diecast company, had a number of Fiats in its model range. Mercury produced a huge range of mostly-metal toys, not just cars and coincidentally the company was also sub-contracted to produce zinc-alloy parts for Fiat, most notably carburetor components. We certainly hope that the zinc alloy used for these parts is better than those used for the first toys they made, which were sadly prone to metal fatigue.
In parallel, Novoexport, makers of Russian toys, approached Mercury and asked for a modification of its Fiat 124 mould in order to use it to make Lada models. The difference between this Lada model and the other Russian models is that the Lada model was made in Italy.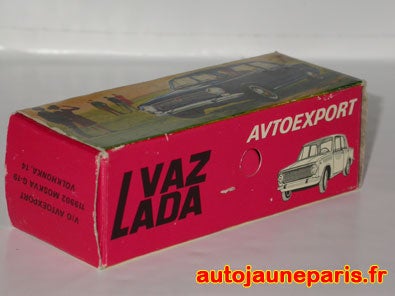 This model is a legendary - and very elusive - holy grail for the Italian collector as it was sold only through dealerships. The grille was modified to carry the Lada shield in the centre, while the baseplate was modified to bear the Lada name. The packaging was designed to show off the model to its best advantage, placing it in the middle of a golf course, and for the Lada version, the grille on the image was altered and the Moscow name and address of Novoexport added in Cyrillic characters - but the car was still depicted as sitting in the middle of a golf course, rather incongruously for a vehicle intended primarily for sale to a Communist proletariat. Perhaps it was foreshadowing the fall of Communism and the subsequent thirst for luxury in the region!
Isabelle and Vincent Espinasse. Autojaune.fr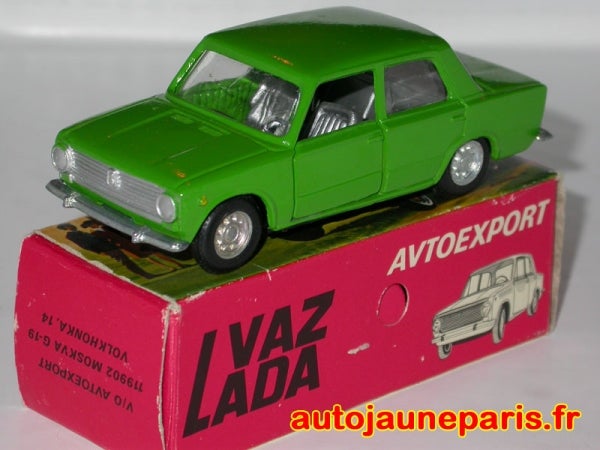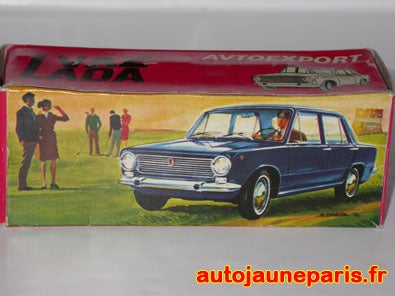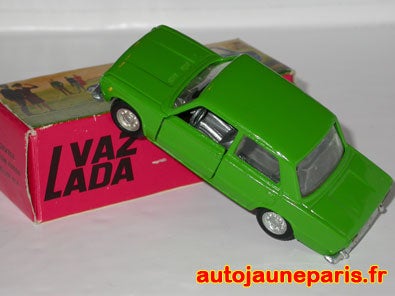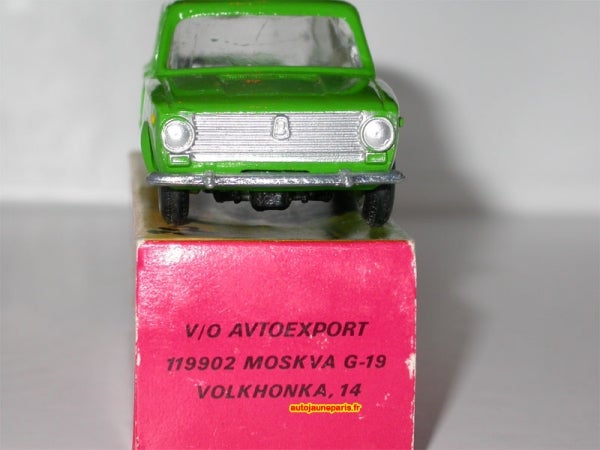 Tags: Vehicles
---