Had a game of what is also called fooseball, foozeball, fusball, fuseball, table soccer, metegol, taca-taca, futbolín, totó, pebolim, gits, footine, baby-foot or kicker and started looking around what is out there - and the variety is amazing!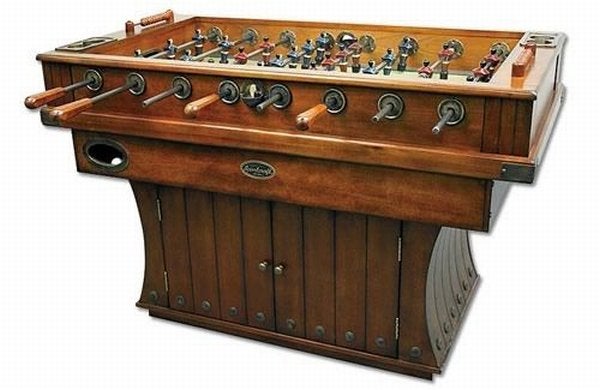 The Oxford Foosball Table adds is very classy with its cherry stain, and tasteful antique styling
This one is offered by Broqantique in Hamburg, Germany and looks even better! Below a shot from above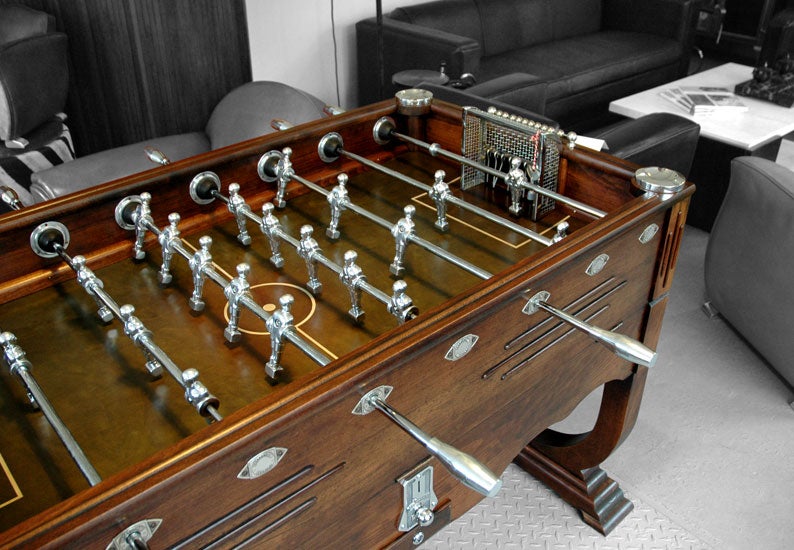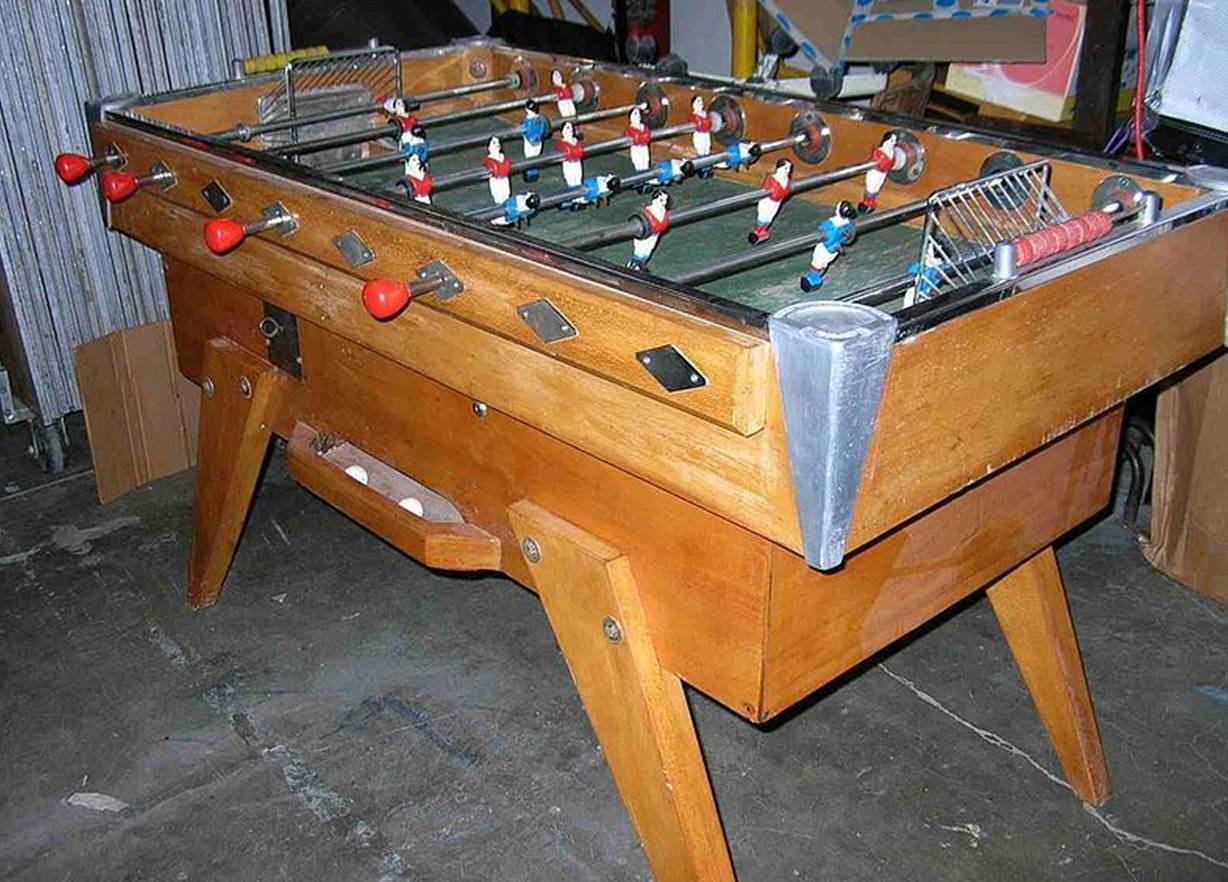 Here the Bussoz Finale foosball from the early 60s. It has aluminum corner ashtrays (no sir, the new ones come without) stamped "Bussoz, 75 Rue de Clignacourt, Paris, 18." with nicely chromed wire goals, hand-painted aluminum players, hardwood construction including hardwood ball return ramps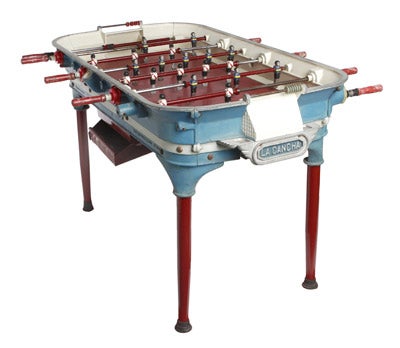 This one is from Argentina and while you can still find this sometimes on the local auction sites the shipping charge might be prohibitive!
Here some action from the 70s, this is apparently the first table in any US bar (the TIKI bar in Virginai Beach)
I forgot where I was this but I love the shape of it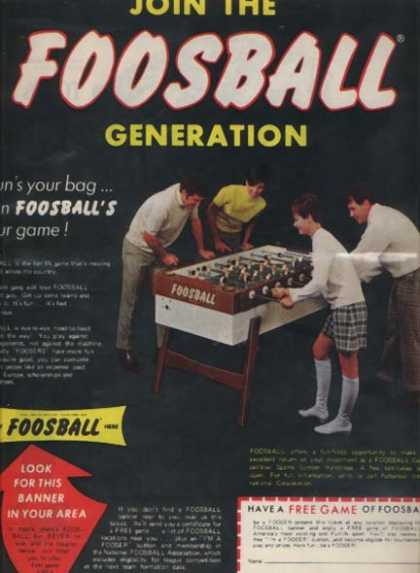 This is when it all started...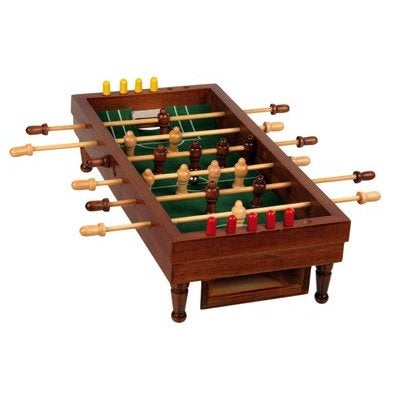 And if you do not have the room you can go for one of these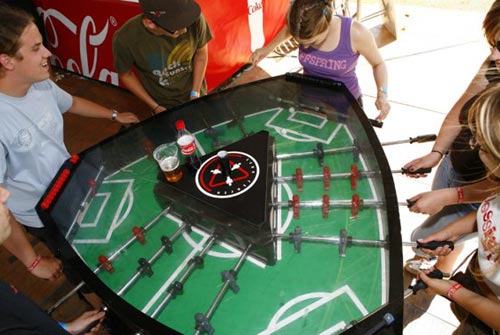 And now it gets wacky - for six players in three teams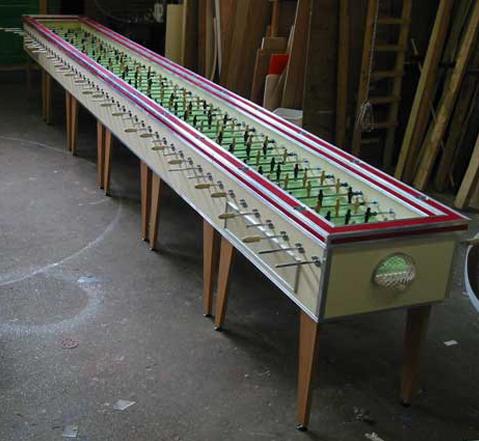 For more than six players... Big enough to let two full soccer teams (22 players) go head to head, the World's Largest Foosball Table is a one-of-a-kind item built as an advertising stunt for Amstel beer.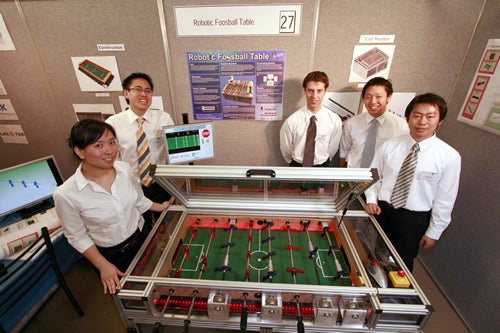 Engineering students from The University of Adelaide have taken out the top award in their final-year mechatronics project competition, with an automated foosball table capable of kicking human opposition 'off the park'. Comprising a motion sensor system, software written by the student team for decision-making, and a precision actuation system for manipulation of the controls, the automated game proved to be stiff competition. A 96-pinhole camera and LED sensor grid system was used to keep track of the ball's position on the table. This information was read into the AI software via a digital I/O card, with decisions on movement commands fed into the SoftLogix platform. I do not believe it has come to market yet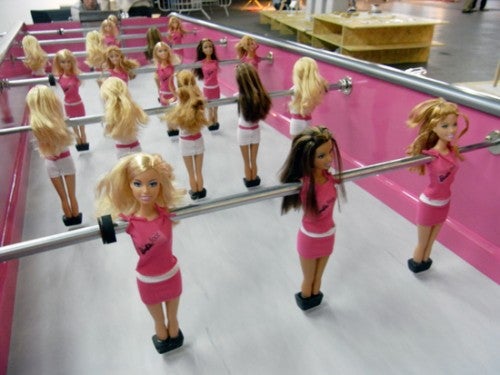 And of coure Barbit Foot - it was produced in conjunction with Mattel and showcased at the DMY Berlin Design Festival
Tags: Other Stuff
---