Recently I found out that the Finnish Post (www.posti.fi) is selling scale models through their online shop. The last time I checked, they still had 5 scale models left out of a series of 8. The good thing is that the models I find most interesting are amongst those still sold. My order did not go as planned, but I am sure they will correct this soon. The models I did receive are all welcome additions, as they represent two Finnish manufacturers and a Volvo Duett.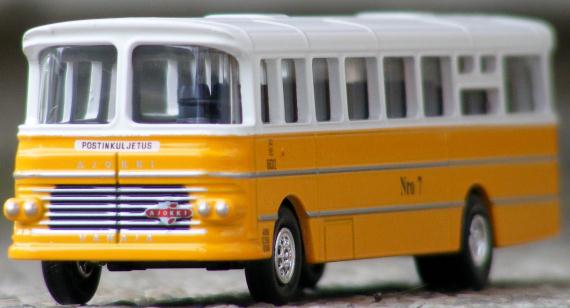 The first one I will show is this Vanaja VLB-47/5900 bus with a body made by the Finnish manufacturer Ajokki. It is modelled in 1/76th scale by Motorart.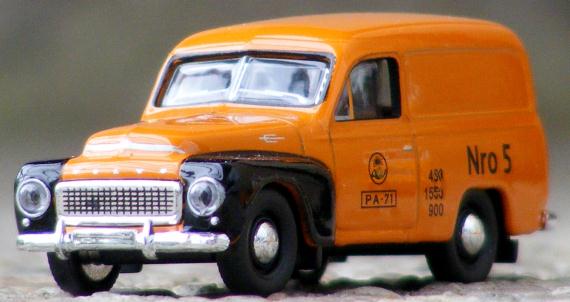 Also in 1/76th scale by Motorart is this Volvo Duett.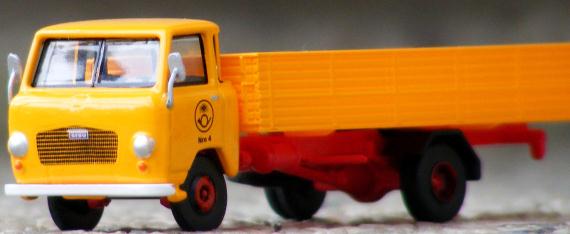 Last in line (for now) is this Sisu KB-121 BG/4000 scale model manufactured by Finnish company Model Mania in 1/76th scale (I believe it is too small for that).
Tags: Vehicles, Tales of Toy Cars
---