150 Participants, 4,000 visitors and 20,000 sq.ft. - BrickCon, this year in its 7th year is quite an event.
Ryan Wood is a history buff and interested in Battlestar Galactica, remember?
"There are those who believe... that life here... began out there. Far across the universe. With tribes of humans... who may have been the forefathers of the Egyptians... or the Toltecs... or the Mayans... that they may have been the architects of the Great Pyramids... or the lost civilizations of Lemuria... or Atlantis... Some believe that there may yet be brothers of man... who even now fight to survive... somewhere beyond the heavens."
Here the results of the first Battlestar Galactica (BSG) Viper fly-in held at the last BrickCon. A cool 35 Vipers, Raptors, Cylon raiders, and custom minifigs, all in a purpose-build 13-foot hanger!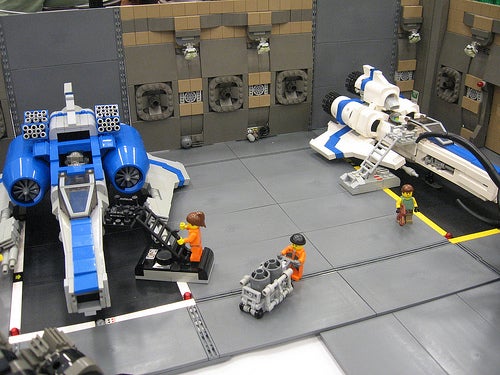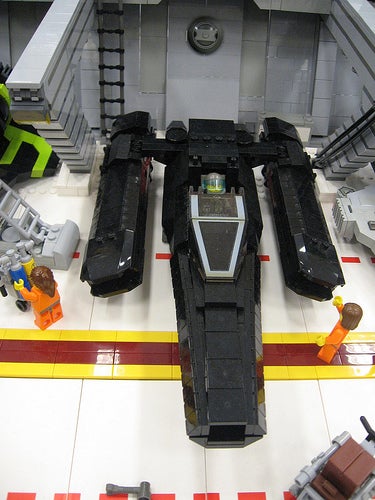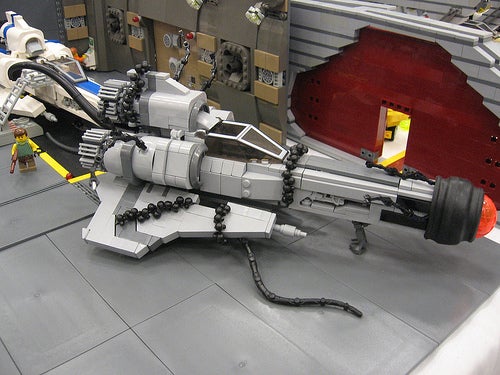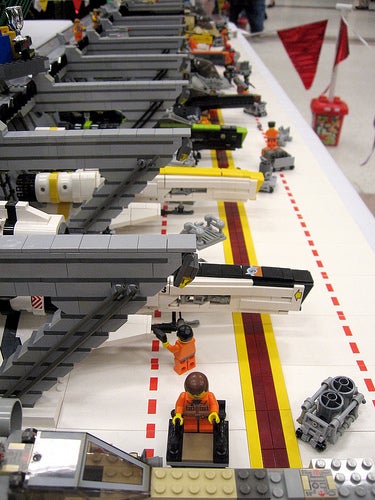 And the enemy
And because they are so nice, here some detail shots (I love the spcae trash one):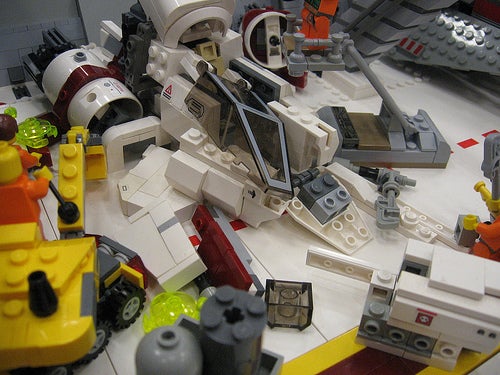 And here the team, in real ...
... and in Brick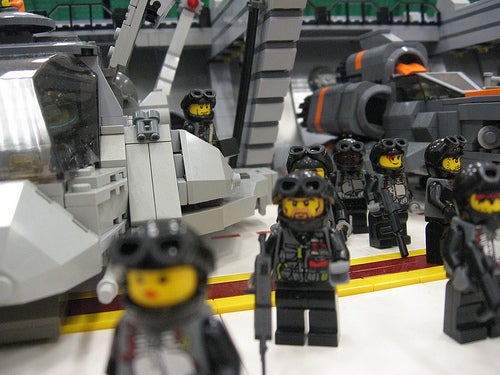 Tags: Construction
---